Zurie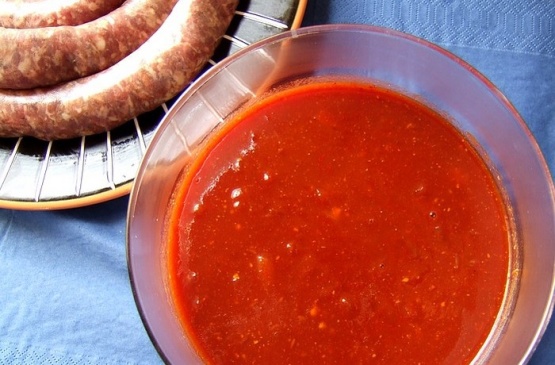 This recipe is from an ex boyfriend who actually won a state cooking contest with it. I use it on ribs, chicken and sausage. I have also used it in the crockpot with Lil' Smokies.

Top Review by Zurie
Dear Sherrybeth, I made your sauce exactly as you gave it!! Yes, we liked it, really and truly. It was just a bit too overpoweringly-tomatoey-spicy. Quite pleasant -- I can imagine this sauce with a game stew. The taste was great, but it would tend to dominate most meats except maybe salted and smoked meats. I used it on Boerewors -- translated, it means Farmers' Sausage. I thought it was okay with that, as the spicy flavours of Boerewords are quite strong. Well worth trying -- anyone who reads this, remember I am in South Africa and my judgement of such a sauce may be skew!!!! Thanks, Sherrybeth!
Combine all ingredients in a saucepan and whisk well.
Simmer on low heat for about an hour to allow flavors to meld.
Brush the sauce on your meats as you are grilling.