Parsley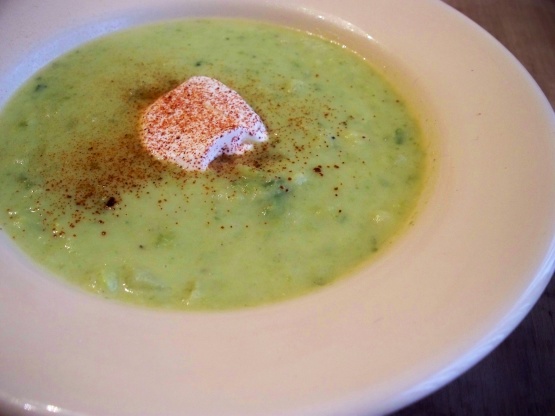 This recipe is from Ms. Sarah Whitley in the Recipes from the Heart Cookbook. We enjoyed many tasty dishes courtesy of Ms. Whitley and her staff at the Fellowship Center. While I cannot stand this vegetable, there are those in our family that love it.

This is a GREAT soup! My husband and I love brussel sprouts & I am always looking for new recipes. I did alter it a little. I added a tsp minced garlic, some diced carrots & garnished with crisp, crumbled turkey bacon & a little parmesian cheese......DELICIOUS!!!!!!!!!!!!
Use a large saucepan to saute chopped onion and potato in the butter. Add Brussels Sprouts, broth, salt, papper and curry powder.
Bring mixture to boil; reduce heat to simmer. Cover and let simmer 10-12 minutes.
Cool to room temperature.
Puree in small amounts in blender. Return to pan.
In small bowl, combine egg yolk and whipping cream. Stir into pureed soup. Cook 4-5 minutes over medium-low heat, but do NOT let boil.
Garnish with sour cream and paprika if desired.