Brussels Sprouts Saute With Apples and Onion
This recipe came from Good Housekeeping a few years back. It is a nice simple great tasting side dish.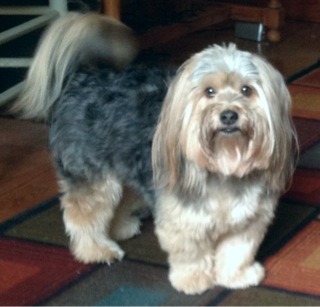 This was a great find, loved the flavor combo and it was a fantastic side to my pork roast. Thanks for sharing.
Cook brussels sprouts in boiling water for about 5 minutes or just until barely tender.
While that is cooking in a large skillet melt the butter and add onions stirring well, until softened, this will take approximaetly five minutes.
Add the thinly sliced apples stir gently and cook until just tender and lightly brwoned.
Drain sprouts and add to the skillet along with the thyme, salt and pepper.
Cook tossing gently just one or two minutes longer.