Brussels Sprouts & Mushroom Casserole
Parsley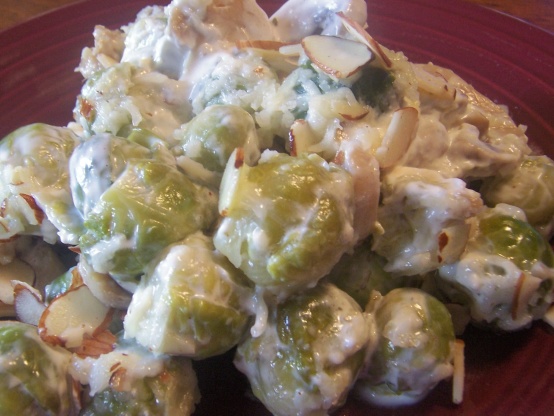 This is from the back of a frozen brussels sprouts bag. We like it. I don't like it if the spouts are over cooked so adjust the cooking time of those to suit your tastes.
Preheat oven to 325 degrees.
Cook the brussels sprouts till the are crisp tender.
Place in a lightly greased one quart casserole dish.
Meanwhile combine mushrooms
mayo, lemon juice and celery salt.
Spoon over brussels sprouts and sprinkle with parmesan cheese and almonds.
Bake at 325 degrees for 20 minutes or until heated through.