Brussels Sprouts " Love Them or Leave Them"
Rita1652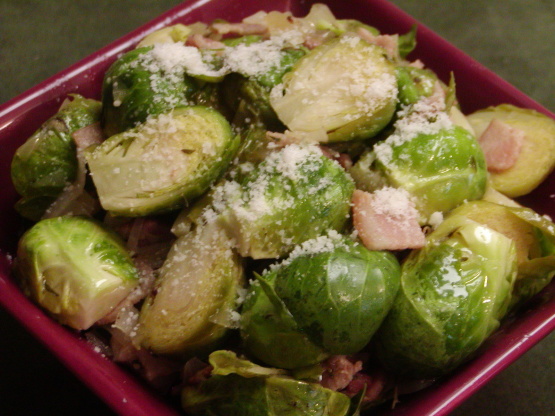 There is certain veggies we either love or hate. We love these brussel sprouts, I made them for Christmas dinner and got rave reviews. I hope that you enjoy them. I found the recipe in a local news paper.

Another winner Barb! Thank you.
Cook the bacon until brown and crisp;drain on paper towel, set aside.
Saute the shallots in the bacon drippings about 4 minutes or until golden brown; add the chicken broth, thyme, sherry, salt and pepper.
Add the brussels sprouts cut side down, cover and cook 15 minutes until soft, But, not mushy, serve with bacon and topped with Parmesan cheese, enjoy.