Brussels Sprouts, Flash Curried
Redsie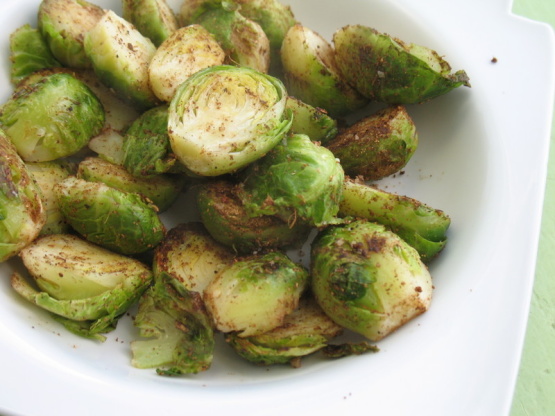 Sprouts are sort of flash fried, or stir-fried, or pan-seared, then flavored with curry. I can get the family to eat sprouts this way, and only this way. You can make it with fresh sprouts, too, but I haven't ever done so.
Heat the oil in an iron skillet or wok or other heavy-bottom saute pan or Dutch oven until very hot but not smoking.
Add the sprouts and sear them, stirring often, until they are sort of flash-fried. If they dry out and seem ready to burn, add a couple of tablespoons of water.
Add the salt and test a sprout for doneness.
Stir in the curry powder and cook 5 minutes longer.