Bruschetta Strozzapreti (Curly Pasta)
Hadice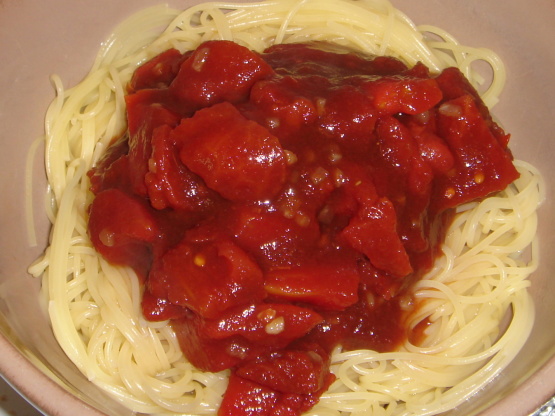 I made this up from craving bruschetta but also wanting pasta...first I thought spaghetti would be great with this but then realised curly pasta would go well because of being able to hold the juice...any curly pasta would do. Also, you can eat this cold or hot. I ate it cold and it was delicious...great on a hot day!

Thanks for a great recipe! I added some dried oregano and basil, since that is what I think of when I hear bruschetta. I pre-diced the night before, so it was very quick and simple to throw together.
cook pasta in boiling water and drain.
dice onion, garlic (finely) and tomatoes.
mix tomato mix in bowl with salt and add balsamic vinegar, soak.
mix pasta with tomato mix.
drizzle olive oil and mix.