Karabea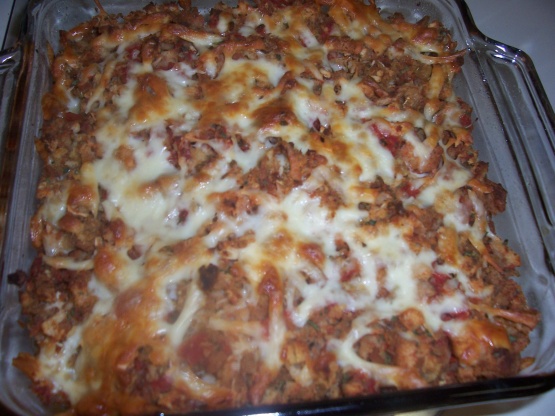 This is an easy recipe when you need dinner fast!

Made this tonight - wasn't sure if hubby would like it or not, but it sounded good to me. He loved it so it will go into the rotation of meals! Quick, easy and delicious meal!
Preheat oven to 400°F.
Place tomatoes with liquid in medium bowl.
Add garlic, stuffing mix and water; stir just until stuffing mix is moistened.
Set aside.
Place chicken in 13x9-inch baking dish; sprinkle with basil and cheese.
Top with stuffing mixture.
Bake 30 minutes or until chicken is cooked through.