Prep 10 mins
Cook 15 mins

Tasty burger, either serve on a bun of your choice or as patties with mashed potatoes and the juices as a sauce.
Directions
In a bowl, whisk together egg, bread crumbs, garlic, 2 tablespoons water, herb seasoning and half each of the salt and cayenne pepper; add beef and mix well.
Form into four 1/2 inch thick patties.
In ovenproof frypan, heat oil over medium high heat; fry patties until bottoms are browned, about 6 minutes.
Turn; cook for 2 minutes more.
Meanwhile, in a bowl, mix together tomatoes, green pepper, onion, parsley and remaining salt and cayenne pepper.
Spoon onto patties; sprinkle with cheese.
Broil 4 inches from heat until cheese begins to brown and pattties are no longer pink inside, about 4 minutes.
Reviews
Most Helpful
Yummy preparation, but need to either dice it fine or use whole slices to keep it all from falling of.
Great patties, and thanks for a new idea for serving patties or meatballs!! This was our lunch today, and I love the topping and will use it again! Because I'm cutting carbs as much as possible, I used those huge open brown mushrooms as "buns" -- fried them in a pan, then put my rather fat patties on them. I used a little more than 1lb ground beef. It tasted great, although the mushrooms do shed liquid in the process, therefore the "sauce" on the plate in the photos! Thanks, Derf -- you posted this so long ago, you have probably forgotten this recipe!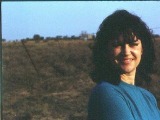 This is so yummy. And the patties were moist. And full of flavours. Instead of adding parsley to the topping, I added dried Italian seasoning. I had seasoned dry breadcrumbs. I didn't use cayenne pepper. Instead of green pepper, I used red. The cheese was mozzarella. I didn't use the onion cause I thought it would not be cooked enough for us. The topping was delicious. Nothing was waster. Thanks Derf. Made for Alphabet chef game