Derf2440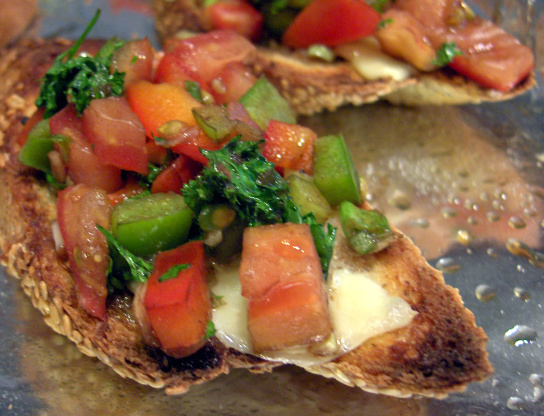 Ah,the bounty of summer!!I customized the recipe to my own taste(isn't that almost always the case?)

So very yummy. I could not stop eating this! I left out the bell peppers because I was out, but I'll definitely have to try that next time around. Thanks!
Mix the first 5 ingredients together.
Add oil and vinegar, and salt and pepper.
Set aside in the fridge covered.
Slice the bagettes and place on cookie sheet slightly toast in oven.
When done immedately rub with garlic.
Top each bagette with tomato mixture and serve!