VickyJ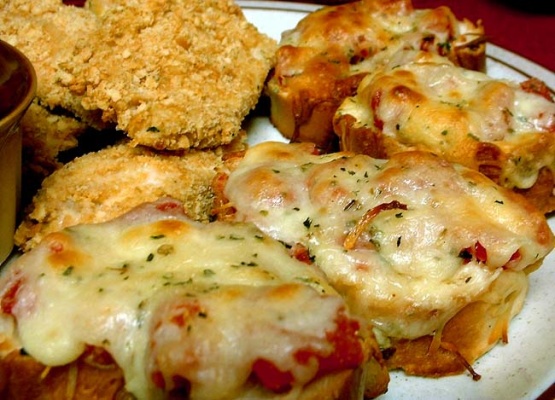 A favorite whenever we have company. Always a hit!

This recipe was excellent. The thing i changed was i fried the bread in the skillet with the garlic oil and i grilled some chicken and cubed it to add on the bruschetta.
Grill or toast bread on both sides.
Sauté garlic in oil over a medium heat for a couple minutes, taking care not to let the garlic brown.
Brush one side of each piece of bread with the garlic oil.
Place a layer of tomatoes over the oil on the bread.
Sprinkle with cheese, and then basil.
Bake in a preheated 400°F oven for 8-10 minutes, and then place under broiler for another 1-2 minutes.