PanNan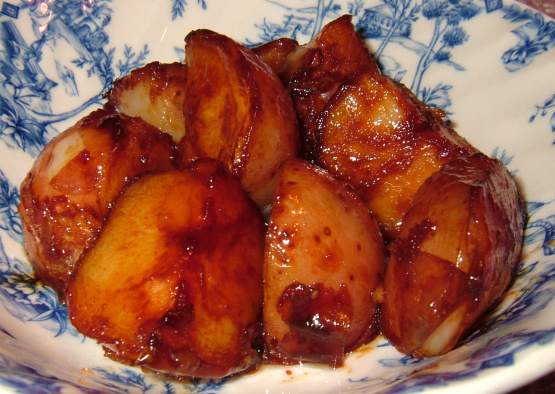 I'm posting this recipe for the World Tour 2005. I have never tried this recipe, but I have never come across, something similar and I surely will try it sometime. It is a swedish potato recipe.
These look great. I am on a tight budget and have limited food in the cupboards so I entered what I have into google and these came up. I willl be doing them as soon as I get home and will try adding carots too for a tasty snack to go with the movies I'm watching later. Thank you!
Melt the sugar in a large frying pan over low heat.
Leave to simmer for a few minutes until it turns goldenbrown.
Stir in the melted butter.
Add potatoes, not to much at a time, you still have to be able to move them.
Keep stirring until the potatoes are evenly coated with the caramel.
Put them in a preheated serving dish and proceed until all potatoes are done.
Enjoy!