CandyTX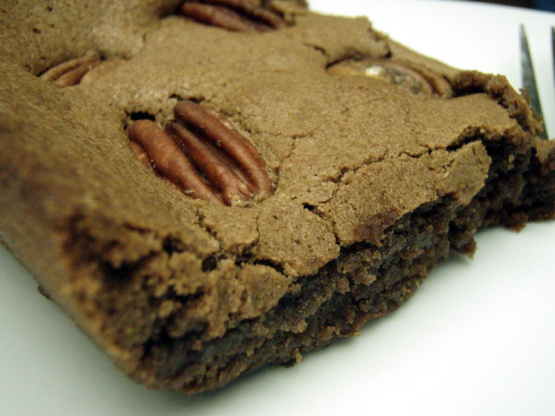 Not exactly diet friendly, but so good. Delightful chocolate flavor.
Preheat oven to 350°F.
Cream shortening and sugars, and add eggs.
Beat until fluffy.
Sift together flour, cocoa and salt, and add mixture to shortening mixture.
Mix well.
Add vanilla and nuts.
Pour into a large, greased cake or jelly roll pan.
Bake for 30 minutes.