lets.eat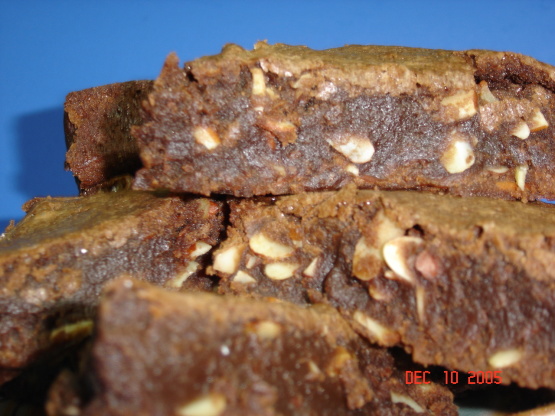 NOT SURE WHERE THIS ONE CAME FROM BUT ITS GOOD.

These are very moist and have a great flavor thanks to the butter. Delicious!
MELT BUTTER, AND COCOA LOW HEAT.
ADD SUGAR, EGG, VANILLA MIX.
SIFT FLOUR, AND SALT ADD GRADUALLY MIXING WELL.
POUR INTO A GREASED AND FLOURED 9 INCH PAN.
BAKE 350 45-50 MINUTES COOL BEFORE CUTTING.