Chippie1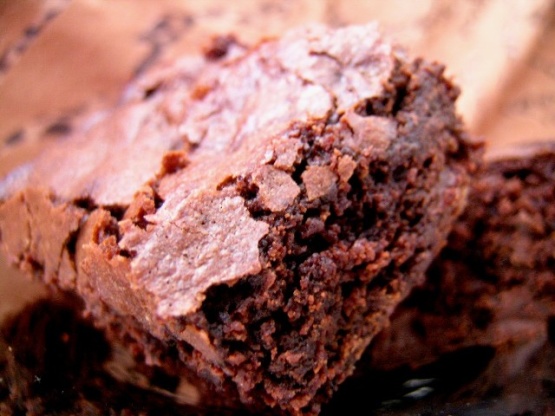 The perfect brownie-you only need one bowl, and no mixer! I adopted this recipe from Recipezaar as it didn't have a loving home, so I haven't had a chance to make it myself yet!
Heat oven to 350°.
Grease a 13x9 baking pan with non-stick cooking spray.
In large bowl, using a wooden spoon, stir together cocoa, powder and baking soda.
Blend in 1/3 cup of the melted butter.
Add boiling water and stir until mixture thickens.
Stir in sugar, eggs and remaining 1/3 cup of the melted butter.
Add flour, vanilla and salt, blend well.
Stir in chocolate-covered raisins and nuts.
Spread batter evenly in pan.
Bake 35-40 minutes, or until brownies begin to pull away from sides of pan.
Transfer pan to wire rack and cool completely.
Cut into 32 bars.