Browned Buttered Egg Noodles
Ruby15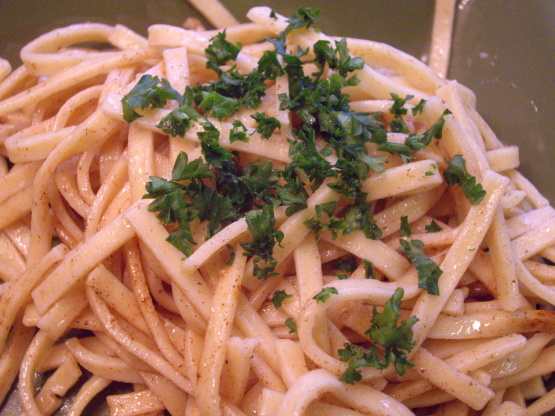 This is too simple, but so good that I had to post. Very quick and makes a great side dish to anything; we especially like this served aside ham or fish.

With a sprinkling of Parmesan cheese this is definately moreish! Great using thin spaghetti too!
Boil water for noodles, cook noodles according to directions on package.
While noodles are draining, melt butter in a small frying pan.
Keep stirring until butter starts to foam and brown (watch carefully, don't burn).
Add noodles to a casserole dish, pour browned butter over noodles; mix to coat.
Serve; salt and pepper to taste.