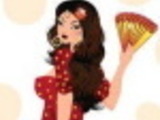 Adapted from Sky on Foodgasms
Directions
Whisk together first 3 ingredients in a large shallow dish or zip-top plastic freezer bag.
Add steaks, turning to coat. Cover or seal, and chill 24 hours, turning once.
Preheat grill to 350° to 400° (medium-high) heat.
Remove steaks from marinade, discarding marinade. Sprinkle steaks with salt and pepper.
Grill, covered with grill lid, 5 minutes on each side or to desired degree of doneness.
Remove from grill, and let stand 5 minutes.
Reviews
Most Helpful
I love this marinade- very savory and sweet, with a hint of beer flavor. I used Guinness, and I liked how the bitter flavor combined with the brown sugar. Will be using this recipe again- thanks!