ErikaNY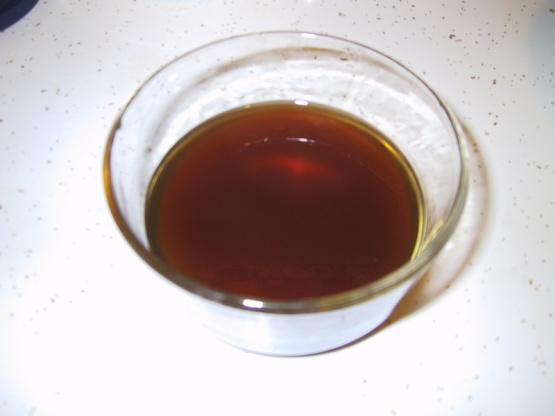 A simple little recipe for when you get caught without any syrup for your pancakes or even over some ice cream.

Excellent and so easy to make! I did mine in the microwave, and it worked great. I also decided to decrease the water to 1 cup for a thicker syrup. It thickens when it cools, so at that point it was about the same consistency as regular pancake syrup. I used vanilla and it was really delicious; I doubt I'll buy pancake syrup again!
In a medium sauce pan, add brown sugar and water and bring to a boil.
Stir constantly for about 3 minutes and reduce heat to low.
Keep stirring until all sugar has dissolved.
Remove from heat and stir in flavoring.
Allow to cool before using.