COOKGIRl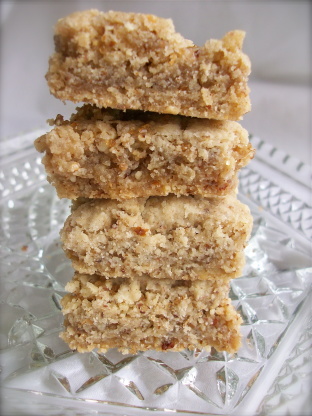 A sweet, easy recipe from the back of a store-brand package of brown sugar.

Delish! My husband loves this recipe. This would make nice Christmas gifts.
Preheat oven to 325.
Grease a 9" baking pan (square or round).
In a mixing bowl, beat together butter, brown sugar and vanilla.
Gradually beat in pecans and flour.
Press mixture into prepared pan and prick top with tines of a fork.
Bake at 325 for about 30 minutes or until slightly browned and puffy.
Remove from the oven and carefully cut into wedges using a sharp knife BEFORE allowing it to cool.