Brown Sugar-Rubbed Chicken
Satyne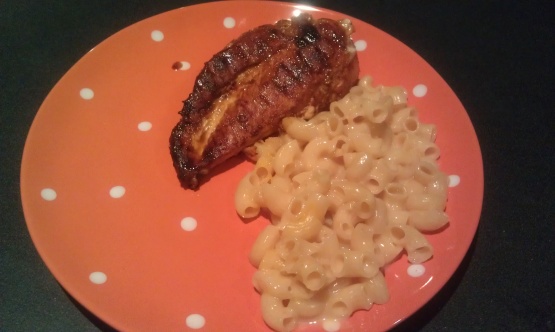 Sugar and spice and everything nice. That's what great meals are made of!

Top Review by Satyne
This was wonderful. Directions were simple to follow and portions were spot on. I did find that I needed longer to cook my chicken than suggested, but I suspect that just comes down to size of the breast. We will definitely enjoy this again. Made for Phototag Spring.
Preheat grill to medium-high heat. Combine sugar and spices in a resealable plastic bag. Wash hands. Add chicken to bag, one piece at a time, shaking to coat. Transfer to plate. Spray on both sides with nonstick cooking spray. Wash hands.
Grill chicken, turning frequently to avoid burning sugar, 10 to 12 minutes or until done (internal temperature 170° F).
Serving Suggestion: Serve chicken with corn bread, coleslaw and barbecue sauce for dipping. Refrigerate leftovers.
Tip: To substitute Individually Frozen Boneless, Skinless Chicken Breasts, rinse off ice glaze and pat dry before placing in bag with spices and increase cooking time by about one-third.