Brown Sugar Roasted Salmon With Maple-Mustard-Dill Sauce
Prep 15 mins
Cook 15 mins

Simple roasted salmon coated in brown sugar and glazed with a maple-mustard-dill sauce. Taken from salmoninseconds.com and posted for ZWT.
Directions
Preheat oven to 400°F.
Combine brown sugar, cracked black pepper and kosher salt in bowl. Mix well.
Rub salmon filets with brown sugar mixture, making sure to use all of mixture.
Let stand for 15 minutes in refrigerator covered lightly with plastic wrap.
Combine maple syrup, mustard and fresh dill in small mixing bowl; set aside.
Coat bottom of baking pan with 1 tbsp olive oil. Place salmon fillets in pan and drizzle with remaining oil.
Bake for 12 minutes or until cooked to desired temperature.
Remove from baking pan and drizzle salmon with maple-mustard-dill sauce.
Most Helpful
My husband is still talking about this salmon - the morning after our dinner. It's safe to say that I'm tucking this recipe into my best-of-the-best file. It's absolutely delicious! I skipped the dill, but otherwise kept the recipe the same (using the Dijon option). The flavors are absolutely wonderful. I served the salmon and sauce over brown rice. Yum. Made during Family Picks for the Soup-A-Stars ZWT9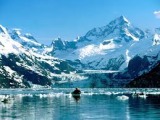 So good! I made this as directed but had to cook mine a little longer that stated. Very simple and flavorful. Thanks for sharing, Alli. Made for ZWT9.

I made this exactly as posted, using one 1.5-lb. piece of salmon fillet instead of individual ones. I was surprised how the brown sugar rub actually liquefied in the refrigerator and permeated the fish, which intensified the flavor. I will definitely make this again. Made by a Tasty Tester for ZWT9.