Brown Sugar Pecan Shortbread
From Cooking Light, June 2007 (Dough needs to chill for one hour)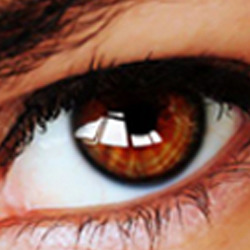 GOOD! The taste is similar to bought Pecan Sandies, but they are a more tender cookie! These cookies were prettiest, and tasted best when baked at 375F for 10 minutes! It is very important to bake these from VERY CHILLED LOGS, so they don't spread too much!

NOTE: I prepared this dough ahead, and trying to save myself time on my baking day, rolled the logs in Turbinado sugar, and froze the logs for one week. My first batch baked at 350F for 15 minutes; they spread too much, the bottoms were too brown, and the Turbinado sugar puddled, and crusted around the edges! Next time I'll dust the counter with flour before rolling the logs, before chilling or freezing ~ then I'll dip one side of the sliced cookie dough into the sugar just before baking!
Combine flour and next 3 ingredients (through salt), stirring well with a whisk.
Place butter and brown sugar in a medium bowl; beat with a mixer at medium speed until light and fluffy (about 1 minute).
Gradually add flour mixture, beating at low speed. (Mixture will appear crumbly.)
Sprinkle ice water over flour mixture; beat at low speed just until combined.
Shape the dough into 2 (6-inch-long) logs; wrap each log in plastic wrap.
Chill 1 hour or until very firm.
Preheat oven to 350°.
Line baking sheets with parchment paper.
Unwrap dough; cut each log into 16 slices using a serrated knife.
Place dough circles 1 inch apart on prepared baking sheets.
Sprinkle tops evenly with turbinado sugar, gently pressing into dough.
Bake for 18 minutes or until lightly browned.
Remove from baking sheets; cool on a wire rack.