Ashley Cuoco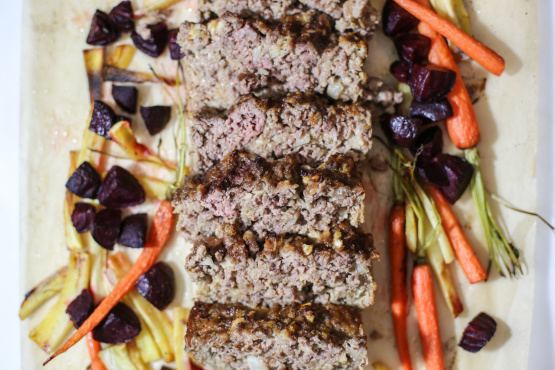 I use chili sauce or salsa instead of ketchup to give a nice contrast to the sweetness of the brown sugar. A lighter version can be made using Splenda brown sugar blend, skim milk, and Egg Beaters. Got this one from the AllRecipes website. It's one of their most popular recipes.

Yooper, this was truly wonderful, moist, very good tasting, meaty (not too much filler), held-together beautifully, even when sliced hot, now that's a good meatloaf! I knew that ½ cup packed brown sugar was way too much sugar for us with ½ cup ketchup, as we don't like meat too sweet. So I tried 1/8 cup packed brown sugar, tasted it and it was just right for us. Would not change a thing in the ingredients other than the brown sugar/catsup ratio. Because my oven tends to burn on the bottom I put the catsup/brown sugar mixture all over the top of the meatloaf and that worked great. And thank-you Yooper for suggesting this recipe in my recipe request, I was looking forward to making it and we all really enjoyed it and Will be making it again!
Preheat oven to 350 degrees.
Lightly grease a 5x9 inch loaf pan.
Press the brown sugar in the bottom of the prepared loaf pan and spread the ketchup over the sugar.
In a mixing bowl, mix thoroughly all remaining ingredients and shape into a loaf.
Place on top of the ketchup.
Bake in preheated oven for 1 hour or until juices are clear.