Brown Sugar Drops (Cookies)
alligirl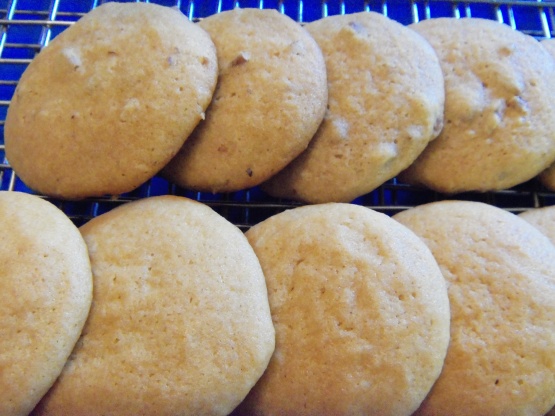 Soft, chewy, wonderful brown sugar flavor. My mother in law gave me this recipe. She says they are fantastic..I have not tried them yet but put here for safe keeping.

YUM! Simple and tasty, with very few ingredients, and plenty of room for 'playing around!' I halved this recipe, which yielded 40 cookies. I also halved the dough, added some pecans and 1/2 tsp. of vanilla to one half, before refrigeration. These baked in 12 minutes, using 2 cookie sheets or 10, when only baking 1 sheet. I really like the texture (soft), and I know DH will just love them! Made for the Best of 2010 tag game! Thanks for sharing, Mandy ny.
Preaheat oven to 400. In Large bowl mix togather shortening, brown sugar, and eggs. Stir in sour milk or buttermilk. In seperate bowl combine flour, soda and salt. Gradually add dry mixture to moist mixture and mix well. Cover and chill at least 1 hour. Drop teaspoonfuls onto lightly greased baking sheet. Bake until set approx 8 - 10 minutes or until you touch lightly with finger and there is barely a imprint. Approx 6 dozen 2 1/2 inch cookies.