Kebohs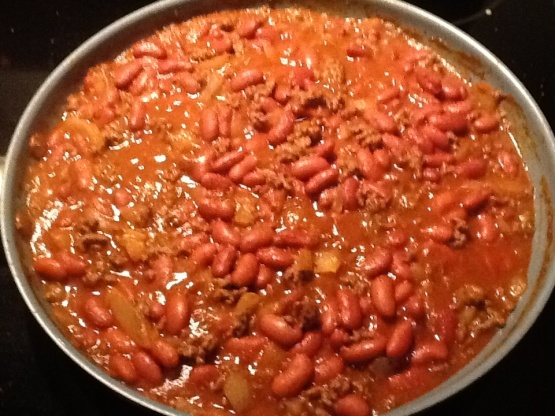 Got this from the Weight Watchers message boards, thought I would put this in to check nutritional info. Although I've never made it the reviews by others have been positive.

Top Review by Kebohs
I cut the brown sugar down to 1/4 cup because The recipe seemed too sweet in my opinion, I also added a tsp. of chipotle pepper to add some smoky heat. It was pretty good and very easy to put together for a quick supper. I topped it with some chopped fresh onions and a sprinkle of cheddar cheese . Served it with Tortilla chips on the side.
Brown ground beef and onion in non-stick skillet over medium heat.
Stir brown sugar and mustard into meat.
Combine all ingredients in crockpot. Cover, cook on high for 2 hours. If convenient, stir several times during cooking.