Sara 76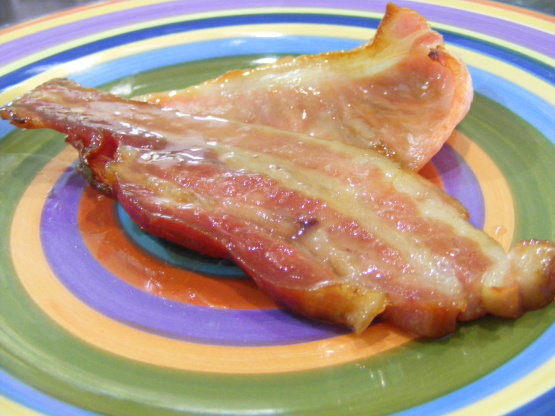 I make this for the guy's birthday breakfasts, at their request. Think this recipe comes from the Martha Stewart website.

Love bacon made in this way, very similar to another zaar recipe Ive tried, the flavour is great. Like honey cured, delicious. Thanks for posting.
Line a cookie sheet with parchment paper and preheat oven to 425.
Lay bacon on paper and sprinkle with sugar.
Bake 10 minutes then drain fat from pan (carefully!).
Bake 5 to 10 minutes more, until it's as crisp as you like.