Brown-Sugar Apple Crisp with Vanilla Ice Cream
PaulaG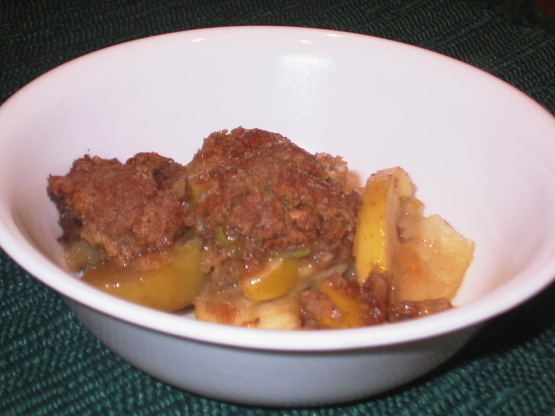 The fresh lemon peel and juice helps to enhance the flavor of this crisp. From Bon Appetit.
Preheat oven to 375.
Butter 13x9x2" glass baking dish.
Toss apples, 1/4 cup sugar, lemon juice, and lemon peel n prepared dish.
Whisk flour, baking soda, cinnamon, and remaining 1/2 cup sugar in medium bowl.
Add butter and egg yolk and rub in with your fingertips until mixture forms moist clumps.
Sprinkle topping over apples.
Bake until apples are tender and topping is golden and crisp, about 28 minutes.
Cool 20 minutes.
Serve crisp warm with vanilla ice cream.