diner524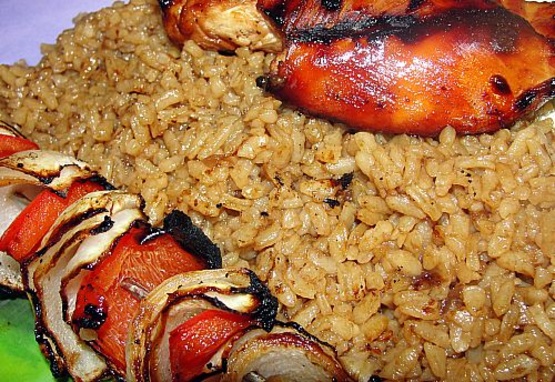 I got this recipe from my brother-in-law, and it is a super easy side dish that tastes great and goes with just about anything.
Great rice casserole!! It is full of flavor!! I made this using white rice, as that is what I had on hand, but otherwise followed the ingredients. I melted the butter and then added the rest of the ingredients and cooked for 8 minutes in microwave. I still had quite a bit of time before grill would be heated and chicken cooked, so ended up putting it in the oven for about 25-30 minutes. It turned out perfect!! The only thing I may try next time, would be to only use 3/4 of a stick of butter for a healthier dish. Thanks for sharing and will be making again!! Made for PAC Fall 09!!
Melt butter in microwavable casserole dish.
Add rice, consomme' beef, and french onion soups.
Cook in microwave for 8 minutes.
Stir and cook for another 8 minutes or until tender.