vrvrvr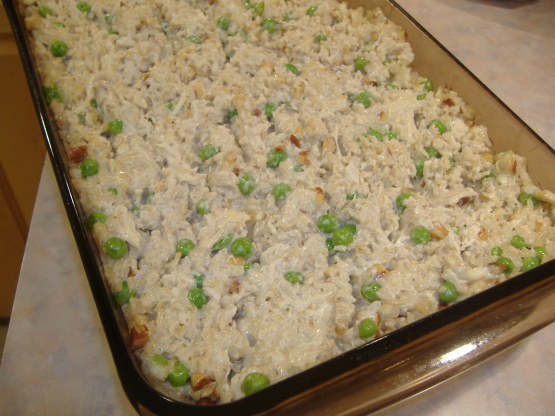 Love brown rice with the baked chicken pieces. Make ahead a pop into the oven for a quick supper.This is a favorite from the USA Rice Council.

Barbara, this is a great recipe! We really enjoyed the down-home flavor, and it wasn't time consuming to make. I did tweak it alittle :) I used 1/4 cup mayo and 1/4 cup lite sour cream. I also threw in some dried onions, because I was lazy and didn't want to chopped fresh ones. Thanks again for a keeper-Carole in Orlando
Preheat oven to 350°F.
Spray 3 quart baking dish with vegetable spray.
Combine ingredients.
Place in dish.
Bake for 15-20 minutes.