Nif_H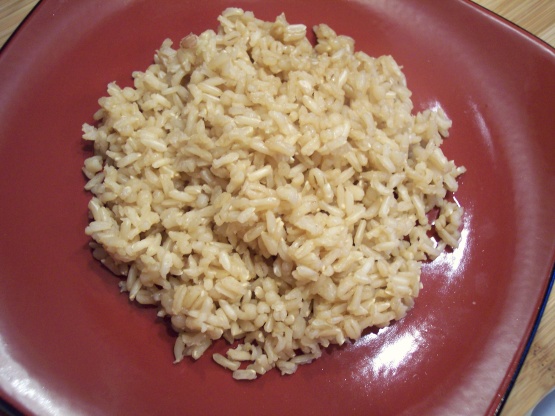 Koreans have long embraced the healthful properties of whole grains like millet, barley and oats. This combination is fragrant and delicious! Adapted from Gourmet magazine(March 2009).

Thank you, Sharon 123, for this recipe; it was a good mix! I upped the barley to a cup and reduced the brown rice to 1.5 cups to add even more of barley's health properties. This mixture turns out fluffy and way better than the sum of its parts. Thanks also to -Rita- for the suggestion of adding onion and a bit of olive oil at the beginning, which I did do. If anyone can find it, try Better Than Boullion if you don't have stock on hand--it makes for a tasty base.
Rinse the rice and barley in a sieve, then drain and move to a 4-5 quart heavy pot.
Add water or broth and bring to a rolling boil.
Reduce heat to low and cook covered, about 45 minutes.
Remove from heat and let stand, covered, 10 minutes. Stir from top to bottom with a rubber spatula. Add salt and pepper to taste, or whatever seasoning you like. This is good served with veggies, soy sauce and a little butter too. Enjoy!