Don't forget...this is a drink for KIDS!! Some adults may remember it from childhood, but things always taste different from then :) You may also want to add some vanilla ice cream to the mix. Enjoy!
1⁄2 cup Coke or 1⁄2 cup Pepsi
1⁄2 cup milk (1%, 2%....whatever)
Directions
Stir together.
Drink it.
Mmmmmmmmm Mmmmmmmmmmmmm!
Most Helpful
I used to drink this when I was kid also and it is very good.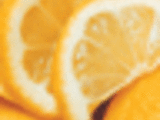 This is an old childhood fave of mine, too!! I'm almost 40 and I still drink it on occasion. I love it with rootbeer also. Thanks for sharing...it brings back memories...
I made it for my son and he didn't like. I thought he would like it. I tasted it and didn't like it also. Thanks for posting. Made for Holiday tag game