Brown-Buttered Sugar Snap Peas With Pecans
Boomette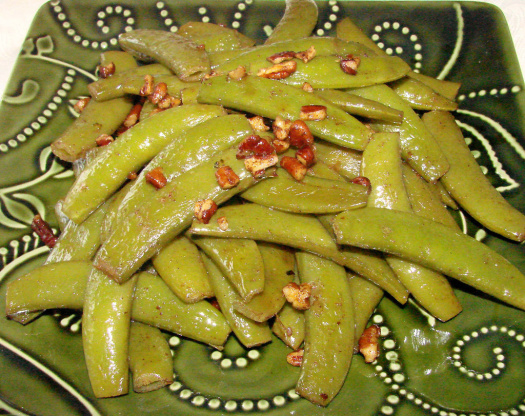 Recipe is from Rachael Ray.

These are even better w/a hint of liquid smoke and sprinkle of cinnamon & sugar! YUMMERS!
In large saucepan of boiling salted water, cook the peas until crisp tender, 2 minutes; drain.
In large heavy skillet, heat the butter over medium-high heat until golden brown and fragrant, 1 to 3 minutes.
Add the pecans and cook, stirring until lightly toasted, 2-3 minutes.
Stir in the peas and cook until heated through; season with salt and pepper.