Pangaea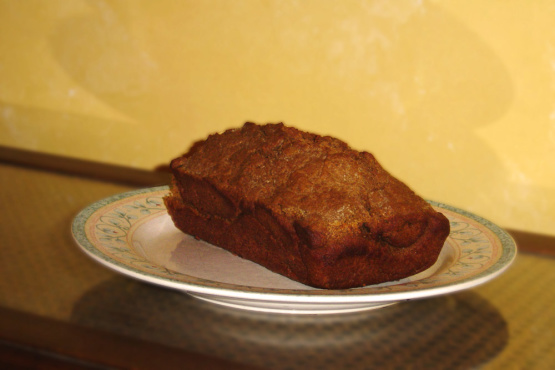 This is a cross between a Beer Bread and Boston Brown Bread. I started with a Beer Bread recipe, substituted a Brown Ale, a mixture of different flours and a touch of molasses. The end result is a dense and subtly sweet bread with a Soda Bread-like texture. As an added bonus, it is also relatively healthy.
1. Combine dry ingredients.
2. Add beer slowly, while mixing, until it forms a dough.
3. Add molasses to dough.
4. Pour dough into a bread pan.
5. Pour butter over top of dough.
6. Bake at 375 degrees for 50 minutes.
7. Let cool for 15 minutes before eating.
Note: This is a dense dough, so be sure to sift the flour. Without sifting, it will be TOO dense.