Rita1652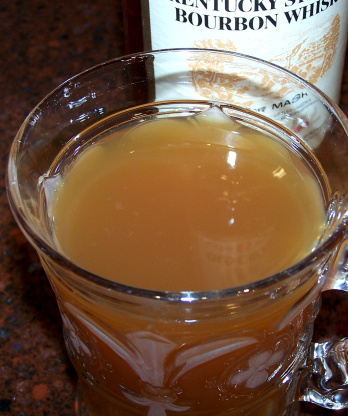 Entered for safe-keeping to check out MDM's bookmark in "Flavored with Tradition: A Collection of Recipes from Charleston, Atlanta, and Richmond". This one cracked me up, sounds like the chaperone's drink for a Halloween party.
Combine apple juice, raisins, cinnamon sticks, and lemon slices in a saucepan and bring to a boil.
Pour bourbon into 6 mugs.
Remove the cinnamon sticks and fill mugs with apple juice mixture.