These are VERY good. Could be used as appetizers or dinner course. Goes great with rice pilaf.
Directions
Preheat broiler.
Put shrimp in lg. bowl
Add all other ingredients.
Toss well to coat shrimp.
Place on shallow baking sheet.
Broil 7 in from heat for about 6-7 min, turning once.
Serve with sauce from pan.
Add a little butter if you like.
Reviews
Most Helpful
These were GREAT!!! I used 1/8 tsp ground red pepper and 2 tsp of dried parsley instead of what the recipe calls for. Also, you could use 2 lbs of shrimp, since it makes plenty of sauce to coat the shrimp. My hats off to Inez for providing this awesome recipe!!!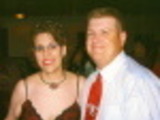 Simple and quick to make with a wonderful flavor created by a perfect amount of well blended spices without being over-powering. I actually had to make them two seperate ways as one person does not like garlic or red pepper flakes so I omitted them and added a little lemon pepper instead. I followed your recipe for mine. Both ways worked out great. I did add a little butter also. Thanks again for another great recipe.
Delicious and easy! I loved this recipe!