Bergy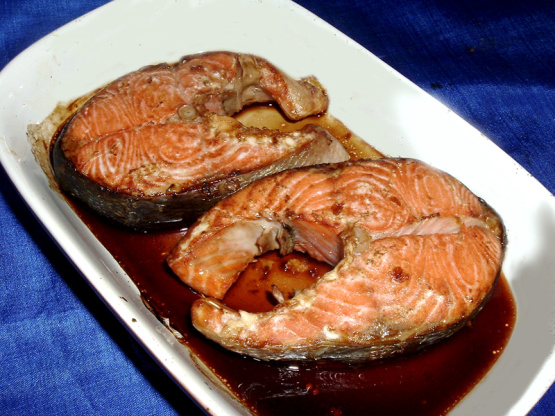 This recipe is from Martha Stuart's Quick Cook.

This was very good, even daughter who hates fish said it was ok. Lime and soy sauce was a very good combo. We used sodium reduced soy sauce. Thank you for your recipe.
Preheat the boiler.
In a bowl combine lime juice and soy sauce.
Put the salmon steaks on a baking sheet and baste with the lime-soy mixture and lightly sprinkle with salt.
Broil 4 inches from the flame for about 5 minutes.
Turn the salmon, brush with lime-soy misture, sprinkle with salt, and cook 5 more minutes, or until fish is done.
Serve at once.