PaulaG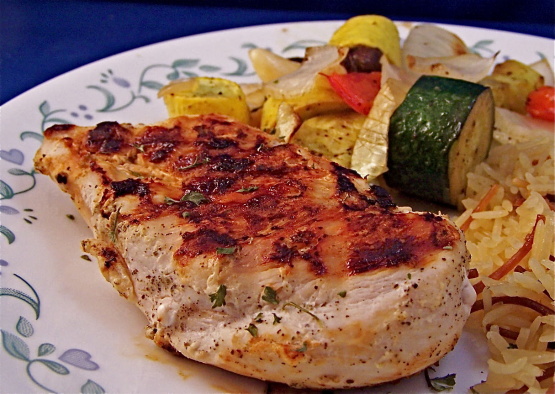 This sounds different at first, but it is a lovely change to just plain broiled chicken breasts.
Combine everything except chicken breasts in a large bowl to make marinade.
Add the chicken and coat each breast half well with marinade.
Cover and place in the fridge for at least 3 hours.
When ready too cook set oven control to broil, or if as we do in Australia, have a separate griller in your oven turn to medium high.
Spray broiler pan with nonstick cooking spray.
Place chicken in pan.
Broil chicken with tops 5-7 inches away from heat element 5 minutes and turn.
Broil for about 5 more minutes or until juices run clear when pricked.