3 Reviews
I like the touch that the port adds to this. I couldn't get the sugar caramelized and crunchy with the broiler, but could with my torch - and the flavor was fantastic that way. I also had a bit of trouble getting the segments apart, but maybe that just comes with practice.

This is so simple and good. It was especially nice alongside buttered Apricot Scones for a light breakfast. A keeper, thank you! [Made for Think Pink 2011]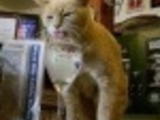 I did not use the sherry, but if I ever have some in the house for some reason I am coming back to this recipe. It was so simple and really tasty even without the wine. I great breakfast or snack. Made for Think Pink 09.
Broiled Pink Grapefruit