Sageca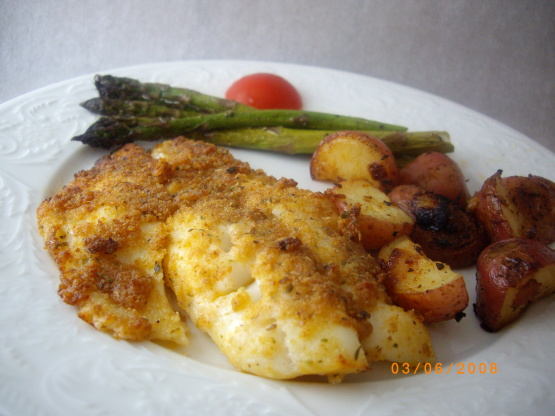 I heard the best way to prepare orange roughy is to broil it.I have been doing it this way and it comes out perfect. Serve with a green vegetable and some roasted potatoes.
Stir oil and a bit of Tabasco together set aside.
Mix together bread crumbs with herbs set aside.
Brush olive oil mixture on filets.
Roll in breadcrumbs mixture.
Broil 4-5 inches from the heat for 10 minutes.
Flip it on the other side and broil another 4-10 minutes until fish flakes easily with a fork.
The broiling time depends on the thickness of the filet.