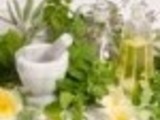 I heard the best way to prepare orange roughy is to broil it.I have been doing it this way and it comes out perfect. Serve with a green vegetable and some roasted potatoes.
Directions
Stir oil and a bit of Tabasco together set aside.
Mix together bread crumbs with herbs set aside.
Brush olive oil mixture on filets.
Roll in breadcrumbs mixture.
Broil 4-5 inches from the heat for 10 minutes.
Flip it on the other side and broil another 4-10 minutes until fish flakes easily with a fork.
The broiling time depends on the thickness of the filet.
Reviews
Most Helpful
I liked this a lot, and it could not be much easier to prepare. I did not add tobasco to the olive oil, but i did use cayanne in the breading and it had just enough of a bite without being too spicy. It was quite good.
Excellent simple, spicy fish recipe! I used an extra spicy habanero sauce in place of the tabasco. I will absolutely make this again. Thanks for posting! Made for ZWT 4.
I made this tonite and it was GREAT. Pretty spicy... we liked it, my kids would not have, so you could make a few pieces minus the cayenne and hot sauce.. but it was fabulous. Thanks.