-Sylvie-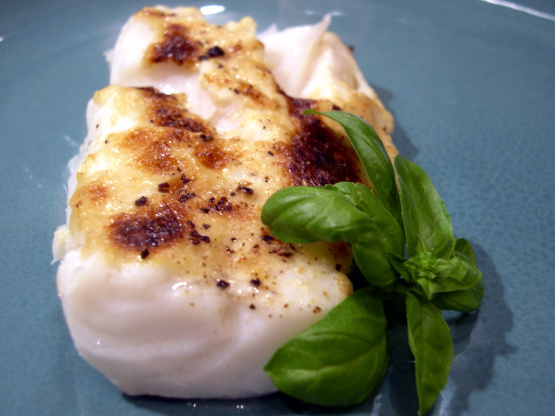 Another excellent fish recipe with a different twist on the topping! Once again, the topping can be used on almost any firm white fish you favor. Quick and Easy...that's my game in the summer!!

Unbelieveable, but I recommend these changes. Bake 400 degrees for 10mins and then add the topping and broil on low for 8-10min. I substituted honey mustard for 50/50 regular and spicy brown. Add green onion and powdered garlic to the sauce if you have it. And lastly, the best part, top with crunchy french onions. Serve with jasmine rice.
Place fillets on lightly greased broiler pan.
Brush fillets lightly with oil.
Combine mayonnaise, mustard, and parmesan cheese.
Spread on fillets.
Broil 4" from heat approximately 10 minutes.
per inch of thickenss or until fish is close to point of flakiness.