Broiled grapefruit, KID-PLEASER - adults too!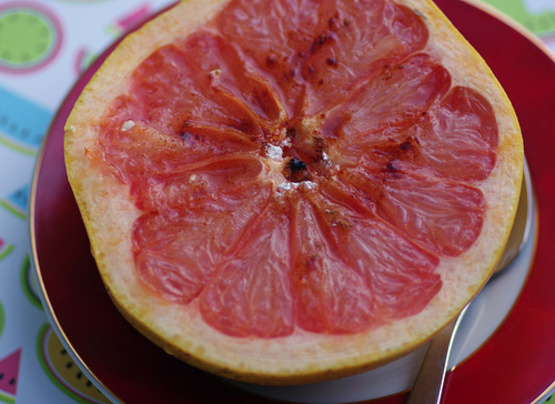 SO good - and simple, too! Gives a different flavor to the grapefruit. Our kids love it!
Top Review by Donna
WOW!! what a surprise treat! we live by alot of grapefruit groves so I decided to try this with the tons of grapefruit I have and YUM!!!and my kids loved it too! YAY!
Directions
Sprinkle sugar& cinnamon on grapefruit halves.
Broil until sugar melts.
Garnish with a maraschino cherry, if desired.