loof751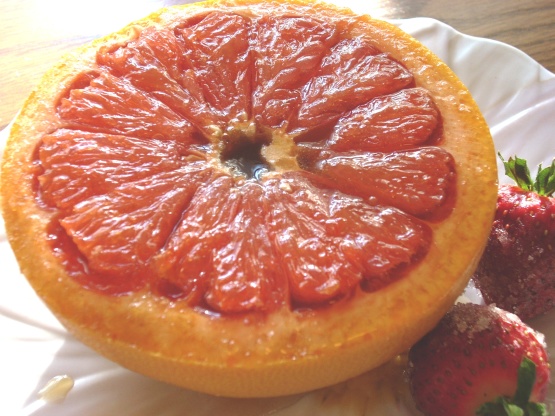 Easy to prepare, great for a winter day breakfast.

I have made another recipe close to this one before but without the butter. I found that the butter made the sugars slide off while under the broiler. Made for June's Tag Game ~ El Pomelo ~ The Grapefruit 2012
Cut each grapefruit in half horizontally. With a sharp knife, cut around each section to loosen fruit. Place grapefruit halves, cut side up, in a 15 inch x 10 inch, 1 inch baking pan.
Combine brown sugar and 2 tablespoons sugar, sprinkle over grapefruit. Drizzle with butter. Broil 4 inches from the heat until sugar is bubbly.
Far garnish, rinse grape clusters and dip in remaining sugar. Place on grapefruit, serve warm.