Broiled Eggplant With Tomato Sauce
loof751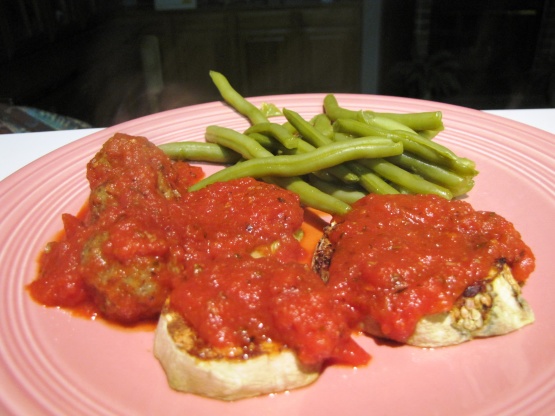 This is a really quick and easy recipe for eggplant.
Pare and cut eggplant into 1/2 inch slices.
Set oven control at broil and/or 550 degrees.
Place eggplant slices on rack in broiler pan. Brush butter on slices; season with salt and pepper.
Broil with tops about 3 inches from heat until eggplant is hot and tender. about 6 minutes.
In a small saucepan, heat tomato sauce and garlic powder, stirring occasionally. Serve on eggplant slices.