Peter J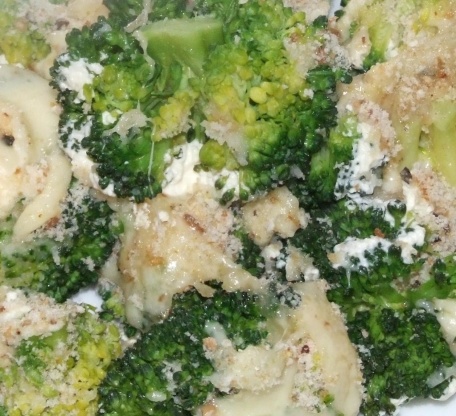 I found this recipe to be pretty good also. But I oven roasted my broccoli, which is what I usually do, and then added the other ingredients, and roasted it about 5-8 mins. more. I think next time I'll do this more like a casserole.
Cut off the thickest stalks of the broccoli.
Use a flat microwave dish.
Place broccoli on the plate with the stalks to the out side. Cover and cook on HIGH 8 - 12 minutes until tender crisp.
Drain.
Spoon the sour cream over the broccoli.
Sprinkle with pepper, then add the breadcrumbs.
Top with the cheese. Cook uncovered on MEDIUM 3 - 4 minutes, or place under a grill for 1 - 2 minutes until bubbly.
New Zealand.