Broccoli With Mustard Vinaigrette
Parsley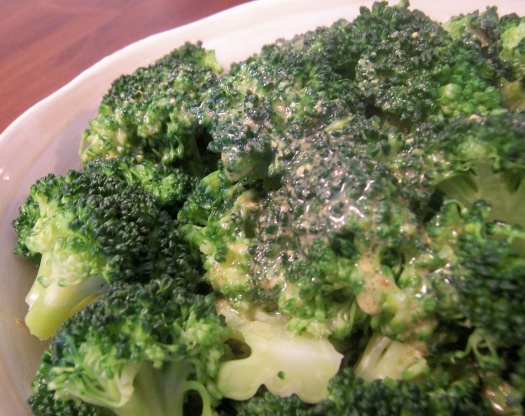 Nice side dish that compliments almost any main course. Fresh taste and a change from just butter or lemon dressing.

This is an excellent vinaigrette for just about anything!!! I cooked some carrots and broccoli, let them come to room temp (made these a long time before dinner) then served with the vinaigrette over them. Excellent way to "do ahead" some of the dinner. Glad you posted this jonesies.
Wash broccoli.
Cut broccoli lengthwise into spears.
Cut any thick stem pieces in half.
In a large covered saucepan cook broccoli in a small amount of boiling water for 8 to 12 minutes or until crisp-tender; Drain.
Meanwhile, for vinaigrette, in a small screw-top jar combine the garlic, vinegar, water, oil, mustard and salt.
Cover and shake well.
Drizzle vinaigrette over broccoli.
Serve immediately.