Broccoli With Lemon Garlic Almond Butter
PaulaG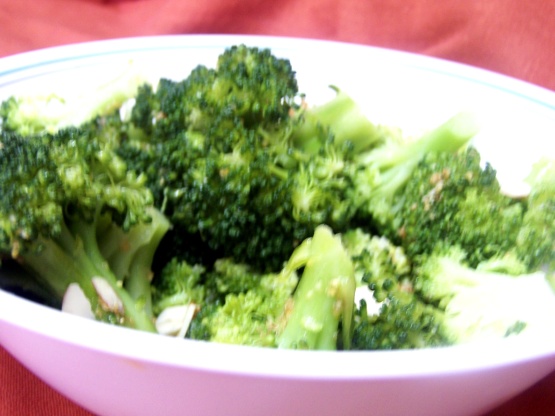 The buttery garlic lemon sauce gives a spark to this broccoli side dish.

Superb! Very fresh and "zingy". It's important to use a good quality butter to get the best flavour. My daughters loved their broccoli today. Thanks Marie :)
Steam or boil broccoli until tender, about 8 minutes and drain.
In a small saucepan, melt butter over medium low heat and add garlic.
Remove from heat and let steep for about 5 minutes.
Remove garlic, if desired, then stir in almonds and place over low heat again.
Add lemon juice and zest and pour over hot broccoli.