ATM 67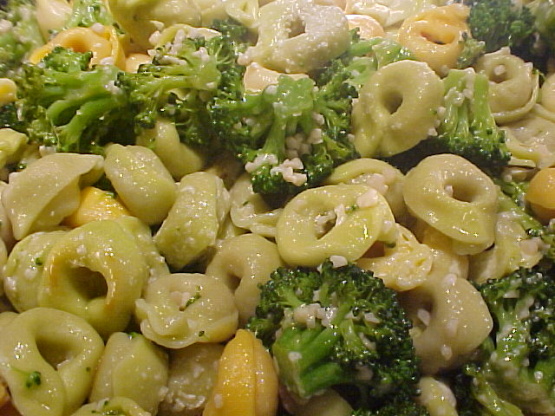 A quick and easy meatless main course. Serve with a tomato salad and crusty bread. You may add more garlic if it pleases you. Cavatelli can be found in your grocers freezer near the frozen ravioli.

Too butter for me. I thought I'd give it a try and the first bite was pretty good, but after that it was a struggle. I won't be making it again.
cook cavatelli according to package directions; drain.
Slowly melt butter in olive oil.
Add garlic and sauté until lightly golden.
Add chicken broth and bring to boil.
Add broccoli, cover, simmer 6 to 8 minutes until broccoli is tender.
Place cooked cavatelli in bowl.
Add broccoli mixture and toss with parmesan cheese.
Serve.