Broccoli With Caramelized Onions & Pine Nuts
loof751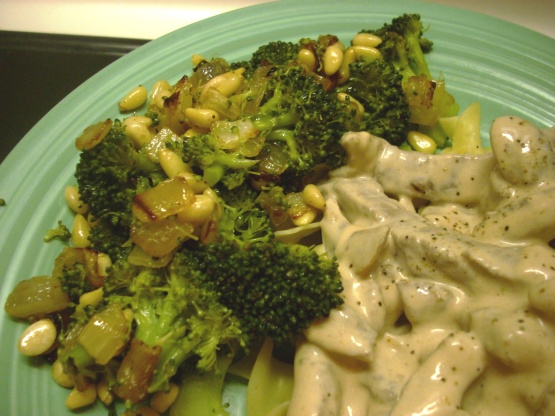 A slight twist to steamed broccoli that adds flavor without loosing the great taste of the broccoli.
Add oil to pan and heat over medium heat. Add onion and salt. Cook, stirring occasionally until soft and golden brown. Approximately 15-20 minutes.
Steam the broccoli until just tender. Transfer to a large bowl. Add the nuts, onion, and pepper. Toss to coat and serve immediately.