Broccoli With Balsamic-Bacon Vinaigrette Sauce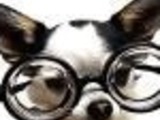 From Rob Kaspar in the Baltimore Sun, this is a really delicious treatment of broccoli. I think it's even better when almost all the bacon fat is drained off and discarded (just enough left to get the flavor) and with a bit less olive oil, but I am posting the original version.
Directions
Make the sauce: In a 1-quart saucepan over medium heat, cook the bacon, stirring occasionally until crisp, about 5 minutes. With a slotted spoon, transfer bacon to a dish lined with paper towels, leaving the fat in the pan.
Add the shallot to the bacon fat and cook, stirring occasionally, until softened, 1 to 2 minutes (if you want to reduce the fat, use a nonstick pan and discard all but a tiny bit of the bacon grease).
Add 1 tablespoons of balsamic vinegar and scrape with a spoon to dissolve brown bits stuck to the pan.
Off the heat, stir in the remaining vinegar, the lemon juice and mustard.
Gradually whisk in the oil (don't worry if the sauce doesn't emulsify).
Season with salt and pepper to taste.
Cook the broccoli: Bring an inch or so of water to a boil in a pot fitted with a steamer insert. Put the broccoli in the steamer; sprinkle with salt, cover tightly and steam until just tender, 3 to 4 minutes.
The broccoli should be neither crisp nor soft, but exactly in between. To check, bite into a piece you quickly run under cold water, being careful not to burn your tongue. Transfer to a serving bowl.
Briefly reheat the sauce if necessary. Drizzle over the steamed broccoli, sprinkle with the bacon bits and serve.
Most Helpful
Nice change of pace. I like bacon, so I used the fat to saute the shallots. :)

Great way to fix broccoli; a cross between a salad and a side. Loved the Dijon flavor with the balsamic. Thanks, Kate, for a super recipe.

Wow! This is delicious. We love broccoli and have tried lots of things with it, but this is different from anything I have ever done before. The flavors really work in this. I used a third of the olive oil and low fat turkey bacon, so I can only imagine how much better even it would be with the real stuff! Served 3 for us, as we are big veggie eaters.